---
For someone dear to me

You came into my lonely life,
Amidst my anger, brokeness and strife.
You brought joy and love back to a dying man.
Why I dedicate this to you only you would understand.
I have loved a lot of people in my life, few ever loved me back.
You treat me with dignity, even when my words are harsh or slack.
What you mean to me, your my everything.
Without you I'd be alone, with no song to sing.
Your everything I asked for and more.
It's a dream come true, a wish that anyone would be happy for.
You mean so much to me, I'm finally happy.
Tears of joy stream down my face,
Finally, my heart is not alone, but in the right place.

Dusty...
Sweet, kind, gentle, strong 
What more can I say...
I long for the day.
Too many years of hurt will come to an end.
Your everything and my friend.



---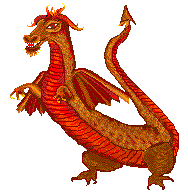 ---

This page has been visited

times.

---
MONGRELSBONE
morpheus63@yahoo.com
Ok
United States
---